Is Card Counting Illegal in Las Vegas?
There is absolutely no reason to worry about being handcuffed in the middle of a blackjack pit in Las Vegas for counting cards. Counting cards in Las Vegas is not against the law. Not only is card counting not illegal in Las Vegas, there are plenty of old-timers on the strip that will tell you that it was people like Edward Thorpe, the grandfather of card counting, that helped build Las Vegas into what it is today.
That being said, many casinos frown on moving your bet with the count, and being private businesses, they have every right to remove you from the floor and trespass you from the property. This is actually a two-edged sword, as the surveillance department will then send your picture out to many other properties. Most properties will then ask you to leave often before you've even made your first bet.
Can I get in trouble if caught?
What can and does get players arrested, especially after a couple of drinks, is not complying with security. If you find yourself in the unenviable position of being "walked", don't say anything and don't touch anyone.
This isn't the movies, they aren't going to take you upstairs just to throw you down them. They just want to get you colored up and out the door with the least aggravation. But… should you touch one of them or perhaps even say something a bit hastily that you will regret in the morning, you will quickly find yourself on the floor in handcuffs with the police on their way.
In some cases, you might not even be asked to leave. Casinos have long ago discovered that just because you are attempting to count cards doesn't mean that you are actually very good at it. Most novice card counters lose at the same rate as regular gamblers.
Casinos don't have the people or the patience to watch your play for long, so they'll ask you not to play blackjack anymore, or sometimes any table games, and leave you to the slots and video poker on the off chance you're a degenerate gambler who happens to know a bit about card counting.
What Is Card Counting, And Why Isn't It Illegal In Las Vegas?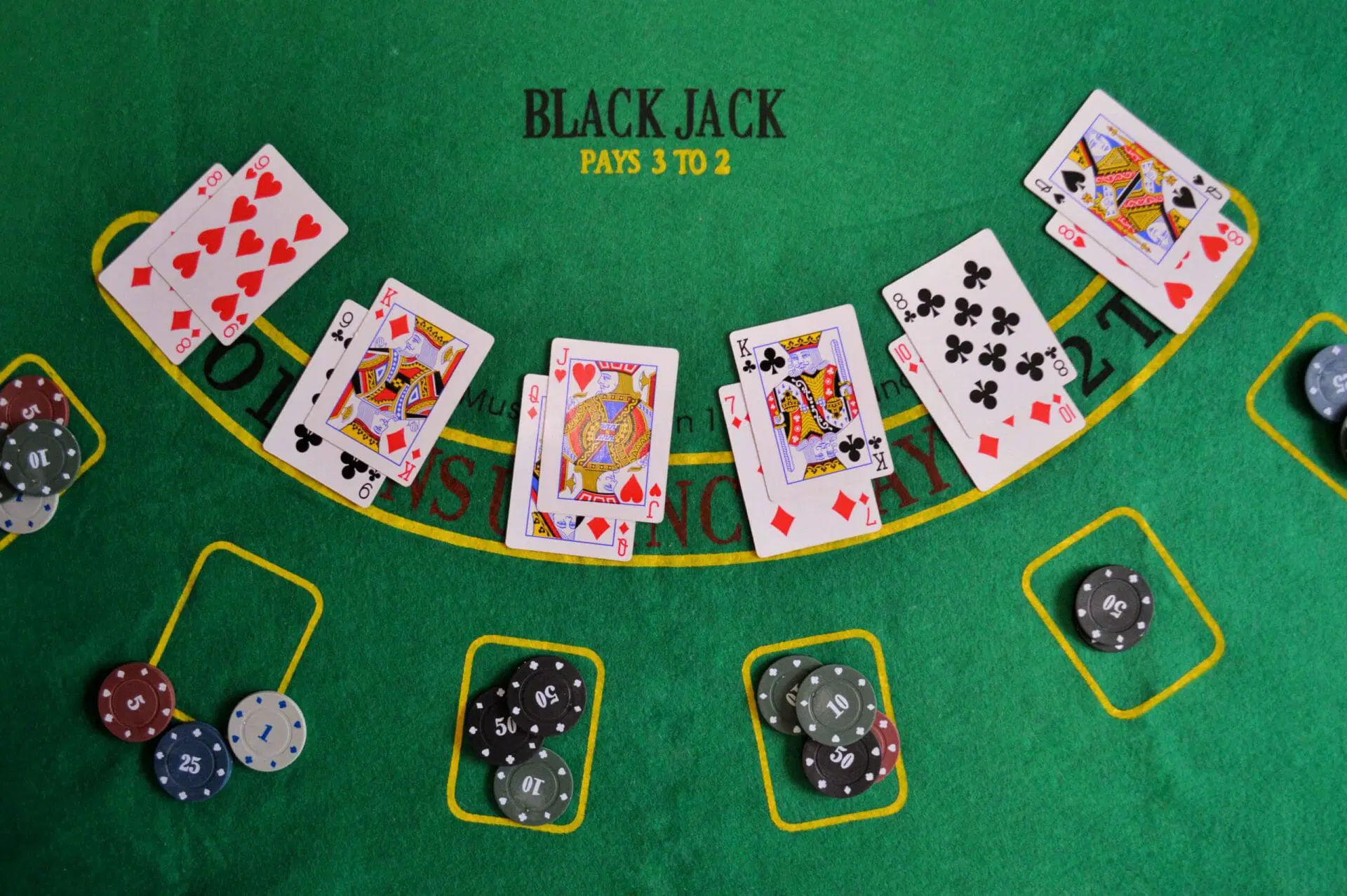 Card counting isn't some sort of mental gymnastics that requires a Ph.D. It's just keeping track of the high cards and low cards and betting more when there are lots of high cards. But this only works as the house advantage on Blackjack is quite low.
When casinos change the rules in their favor, you'll need to bet more when the number of high cards are in your favor to overcome the new house odds. And some rule changes, like only paying 6/5 on blackjacks, are very difficult to overcome.
Using what cards have already been dealt to inform your betting and playing strategy is perfectly legal, but only when done without mechanical or electronic aid. People like Ken Uston built wearable computers as far back as the 1970s to try and beat the game. But the courts made clear that while using your brain was fine, outside aid wasn't.
An interesting aside is that the Nevada Supreme Court has also found that using a dealer's exposed hole card to inform your decisions isn't illegal if you can see it unaided and, of course, the dealer isn't showing it to you as an act of collusion.
Some things that will get you arrested include switching cards, adding/subtracting from your bet after the cards are dealt, using a computer or a phone to aid your play, using devices like a prism or camera to catch the dealer's hole card, any sort of collusion with the dealer such as being overpaid on purpose or the dealer flashing you the next card before it's dealt.
A Brief History Of Beatings and Blackjack In Las Vegas
When Bugsy Siegel opened the Flamingo Hilton in 1946, the population of Las Vegas was around twenty thousand. The mob would run this backward western town for the next three decades. By 1980 when most of the mob influence was on the wane, the town had grown to a metro-size area of over 500,000.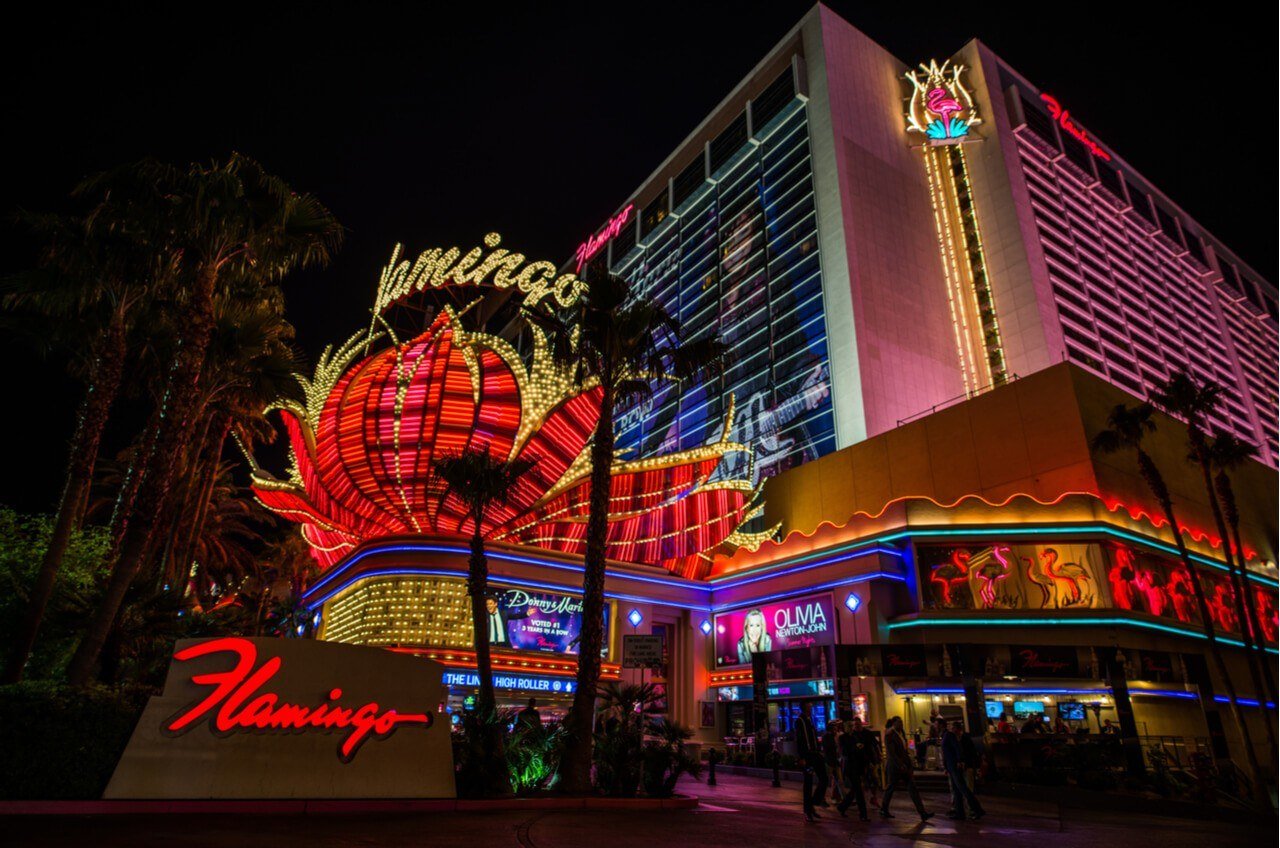 As early as the 1950's there are books by people who are beginning to lay out basic blackjack strategy and hint at counting. "Playing Blackjack to Win" was published 5 full years before Thorp's seminal work "Beat the Dealer". But Thorp's computer-aided research caught the whole country's imagination and even made the New York time best seller charts. 
As one might imagine, mathematically minded folks trying to beat the casinos and the mob weren't a match made in heaven and much mayhem ensued. Thorp has even claimed that the mob tried to kill him in Las Vegas a few years after his book came out.
Ken Uston and a great many other card counters, some skilled and others not so much would also be on the wrong end of mob beatings over the years. Casinos often enforced their own justice up through most of the 1970s.  And this is where many people's fears of card counting being illegal or punishable come from.
Ironically, after a short-lived panic, the casino managers up and down the strip realized that their now-packed blackjack tables were filled with people that believed the game to be beatable but lacked the skill to actually do it.  This belief that blackjack was vulnerable would fill blackjack tables and Las Vegas hotel rooms for decades to come.
Casinos would still make some changes to make the game a bit less favorable, first two decks, then as many as eight were added. The cut card was moved up so not as many cards were dealt out, rules like Five Card Charlie and surrender became a thing of the past. Not only did this lessen the pool of folks who could count cards profitably, but also the number of beatings that needed to be doled out.
The days of beatings are long gone, and about the only vestige left of the mob in Las Vegas is a museum downtown. The thrill of card counting and taking your shot at bringing down the house means there are still some who will risk it. And while the casino may ask you to leave if they believe you are counting cards, honestly, you are getting off lightly. No handcuffs and no bouncing down long flights of stairs.